Monthly Archives:
May 2014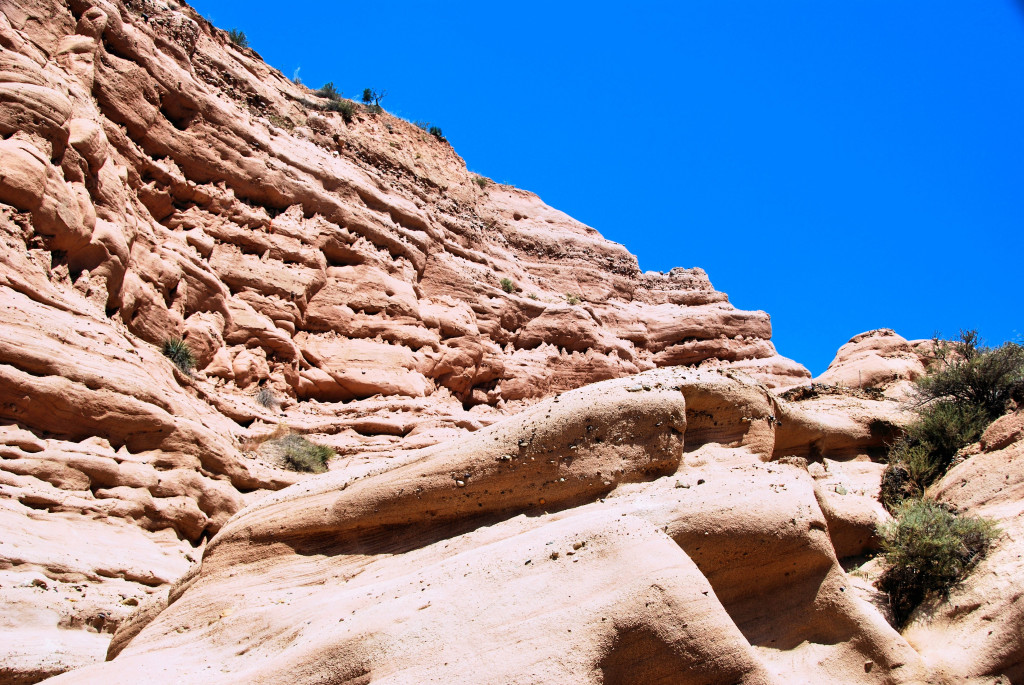 Shade wreaks a weird effect over the meadows along the Borrego Trail: Where the full sun yellows the grass, shadow keeps some patches green for a few more days.
I found few blossoms other than the last vestiges of the spring's mustard, the gnarled blooms of incipient heartleaf penstemon, and the brash orange flowers of Bush Monkey Flower. The day was hot. The open sun at the end of the trail made me nauseous, but a deep draft from my Camelbak cured me.
The Red Rocks remain the Red Rocks, undulating down a cliff and through a canyon. My companions found it fit to discuss why some of the rocks were red and others were white. I did not take part in these as I did not answer questions about why I enjoyed learning about nature or defend the theory of evolution from a companion who was distressed by the fact that it wasn't easy to understand. Perhaps I am meant for the silence of places like this, just as I choose to marvel mutely over stick insects that define the case for species change over time.
I don't think of myself as being all that old — I'm 56 — but it is only been in the last 15 years that I have made an effort to get outside and see where all the skunks and snakes that sneaked into my neighborhood were coming from. Whiting Ranch Wilderness Park lies a block from my home and I can almost throw rocks at the Cleveland National Forest. The land around here is turning brown: it was a splendid spring despite the widely advertised drought. Chaparral Yuccas shot off their flower stalks around April and species such as golden stars, various Mariposa lilies, mustard, black sage, white sage, and the rare fiddleneck sprang up around them.
Now the heat bears down on us — we've had a few days of torrid weather reaching 100° F — and all these wonderful blooms wither. I take heart that the hills will turn to golden and the live oaks and sycamores will hold on to their green. Soon I'll hunt for lemonade berry to suck on.
I hope you will walk with me through these hills and some of the other places that I go. Lynn and I are looking to visit northern Arizona including the Navajo Reservation in the fall, so it won't be all boring old Southern California back country. Lots of things remain to be seen and done.