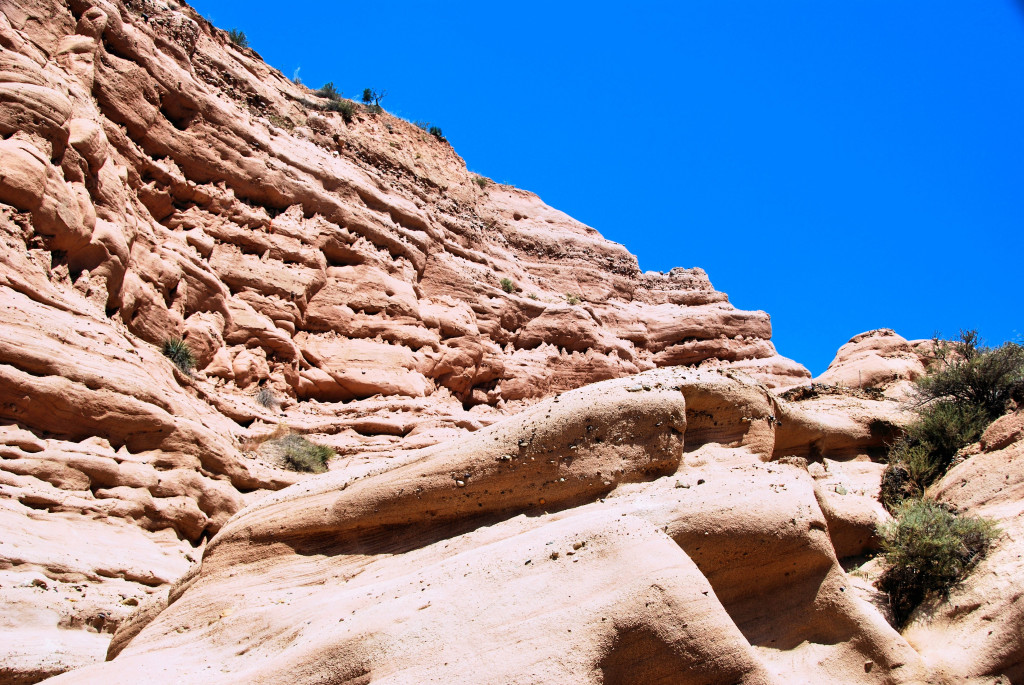 Shade wreaks a weird effect over the meadows along the Borrego Trail: Where the full sun yellows the grass, shadow keeps some patches green for a few more days.
I found few blossoms other than the last vestiges of the spring's mustard, the gnarled blooms of incipient heartleaf penstemon, and the brash orange flowers of Bush Monkey Flower. The day was hot. The open sun at the end of the trail made me nauseous, but a deep draft from my Camelbak cured me.
The Red Rocks remain the Red Rocks, undulating down a cliff and through a canyon. My companions found it fit to discuss why some of the rocks were red and others were white. I did not take part in these as I did not answer questions about why I enjoyed learning about nature or defend the theory of evolution from a companion who was distressed by the fact that it wasn't easy to understand. Perhaps I am meant for the silence of places like this, just as I choose to marvel mutely over stick insects that define the case for species change over time.
Directions: Interstate 5 to Bake Expressway. Follow Bake northeast to Portola Parkway. Turn left on Portola Parkway. The park entrance is at Portola Parkway and Market in Foothill Ranch.